Swimshop
S'women: Culturally Sensitive Swimwear
Designed by The Aqua English Project to be distributed at cost price has very limited stock left. Consider stocking this swimwear in HPE Departments or Swim Schools for members of the Multicultural community to access for better participation in swimming. Tested in the pool and surf by us! All proceeds go directly back into our outreach programs.
RRP: $40.00 per three piece set (3/4 or full length swimming pants + Long sleeved top + Head piece) + postage
Available in Royal Blue, Gold & Pink * Black and White Zebra Stripe * Black and Gold Tiger Print
(xxs, xs, s, m, l, xl, xxl, xxxl)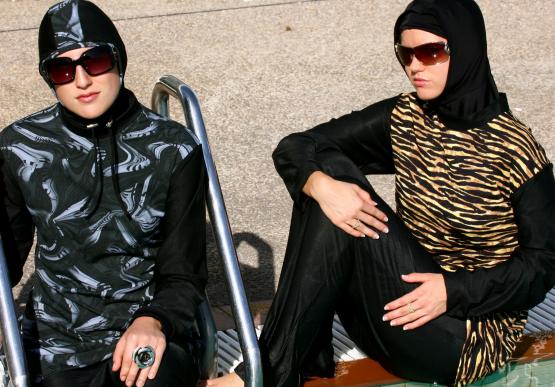 Caps for Change:
Please register your interest to info@aquaenglish.com.au to purchase a silicone swim cap from this initiative.
Each month The Aqua English Project will release 500 specially deigned caps with a power statement or design from our Multicultural community about what swimming in Australia means to them.
Caps will retail for $10.00 each (inc GST) + postage.
All proceed go straight back into our outreach programs.